Talaku TB 2021
Tuberculosis is the leading infectious disease killer in Kenya in reference to prevalence survey report.
A 2015-2016 prevalence survey revealed a burden of 426 TB case per 100,000 populations
twice the burden of previous estimations.
TALAKU TB is working very closely with Kajiado Department of medical service & public health
and Amref Health Africa through Global Fund in implementing 2019-2023 National Strategic Plan for Tuberculosis, leprosy and lung health. We ensure communities are educated with knowledge on the sign and symptoms of tuberculosis to enable early diagnosis, screening of household with a bacteriological confirm patient to stop the spread of the disease to the family members and the
community as a whole and we all can't achieve this without the help of the Community Health Volunteers.
At the community level TALAKU has a good relationship the local administration i.e. the chiefs
who have assisted us in bringing back the stubborn treatment interrupters to treatment.
We received amazing support with the adopt family initiative, which has seen patients on treatment adhere to treatment without interrupting.
Tuberculosis is a disease that is curable and preventable. We can only Mulika TB and Maliza TB Popote Pale when we work together as a team.
TALAKU TB received funding from BMSF to implement a project titled 'Strengthening Institutional and Civil Society Organization' to support its goal of having sustainable improvement in the lives of hard to reach communities and underserved populations. Through the project, TALAKU carried out activities in TB and HIV advocacy, communication and social mobilization.
Project Activities
Awareness creation, defaulter tracing, increase uptake of TB screening and HIV testing services,
Initiating psychological support systems for TB/HIV support groups,
Strengthening community health facility linkages and TB/HIV services.
Developing the capacity and operations of the organization,
Monitoring and evaluation of project activities,
What was achieved through the BMSF Supported Project?
The organization reached 50,733 people through its outreach activities during market days, meetings with public service drivers and motorcycle riders and community awareness creation activities. Through these activities the community was enlightened about the signs and symptoms of TB/HIV. A total of 27,796 were screened for TB out of which 177 were referred to health facilities for treatment.
Ten TB support groups were successfully set up for TB/HIV clients on treatment. The groups are involved in income generating activities like buying shares and giving loans to members with interest to gain profit for the support group. The groups also support the very sick members on treatment with food and provide counseling.
100 TB cough monitors were identified and trained from sub-locations in the county,
40 Community Health Volunteers (CHVs), Community Health Extension Workers (CHEWs) and staff were trained on Engage TB and TB/HIV collaborative activities,
384 contacts were traced by the CHVs whose index were smear positive TB. 50 of the contacts were found to have infected smear positive TB, 47 had interrupted treatment and were traced back to treatment,
A total of 5000 condoms were distributed and 4275 IEC materials with information on TB were distributed. The organization also strategically erected 20 signposts with TB messages in Kajiado town and its environs.
Modification of Maasai houses to have larger windows for proper ventilation as one way of TB prevention and care,
Facilitated the confinement of three defaulters who had refused to take their TB medication with the help of public health officers and prison police. They were charged with willfully spreading TB hence being a risk to the society,
The project successfully highlighted the neglect by nurses of a young girl who was co-infected. The Ministry of Health held a meeting with the nurses to ensure that all patients have equal access to care.
A community member while listening to the TALAKU Outreach group during a market day realized he had symptoms and signs of TB. He was referred to a health facility and was diagnosed positive for TB bacterium. Subsequently he took the initiative to take his family for TB screening. A woman was also diagnosed with TB after watching a skit and TALAKU visits her to counsel her on the importance of adherence to treatment.
Through TALAKU's awareness creation activities with public service vehicle drivers, four bus conductors were screened and put on TB treatment;
More Maasai women and men are declaring their TB status and this has greatly reduced the stigma and discrimination towards persons infected with TB;
In spite of the tough terrain and poor road network, the project was implemented as planned;
Lessons Learnt
The importance of having referral forms, defaulter and contact tracing forms,
Community Health Volunteers need to record all their field activities for effective monitoring of their performance;
An organization should have all the accounting books for proper financial management.
All project requirements should be in place before implementation of activities to minimize interruptions;
Implementing partners should be well briefed on all the reporting tools before the start of the project to enable provision of accurate information;
The Maasai house known to many as, 'Manyatta' is an iconic figure in Kenya and an expression of Maasai tradition. The Loaf-shaped domed houses are unique in their construction and a cause of fascination because they are built by the Maasai women. These houses seem to blend very well into the harsh environment. They are built to keep out the harsh night-time cold and the day time heat. They have no windows and herein lies the problem. These houses are death traps for any air-borne disease like TB.
When a TB infected individual shares the poorly ventilated and dimly lit house the danger of spreading TB is very high. Every cough, sneeze or laugh sees TB causing germs circulate within the house putting everyone in danger of infection. This is where Talaku Community Based Organization, supported by BMSF and its indefatigable coordinator Ms. Timpiyian Leseni are making an impact; they are challenging the traditional way of building and remodeling the Maasai landscape with modern 'slope' houses while fighting TB. Timpiyian has a passion to prevent TB since she is herself a TB survivor. She suffered from TB of the stomach that she suspects she might have got from either poorly prepared meat, milk or blood which are the staples among the pastoralist community. After she recovered she embarked on a mission to educate the community about the risk of TB. Among her crusades is defaulter tracing and she traverses her Kajiado County home tracing defaulters and linking them back to care at the facilities. Recently she traced a woman who she had initially brought to the hospital for Treatment only for her to sneak off again. Third time around and Talaku traced her where she lives and found that there were other four individuals who were infected with TB. They managed to link them on treatment and the serial defaulting woman was now taking treatment while confined at the Machakos prisons because Kajiado lacks a female ward where she would be treated as an in-patient.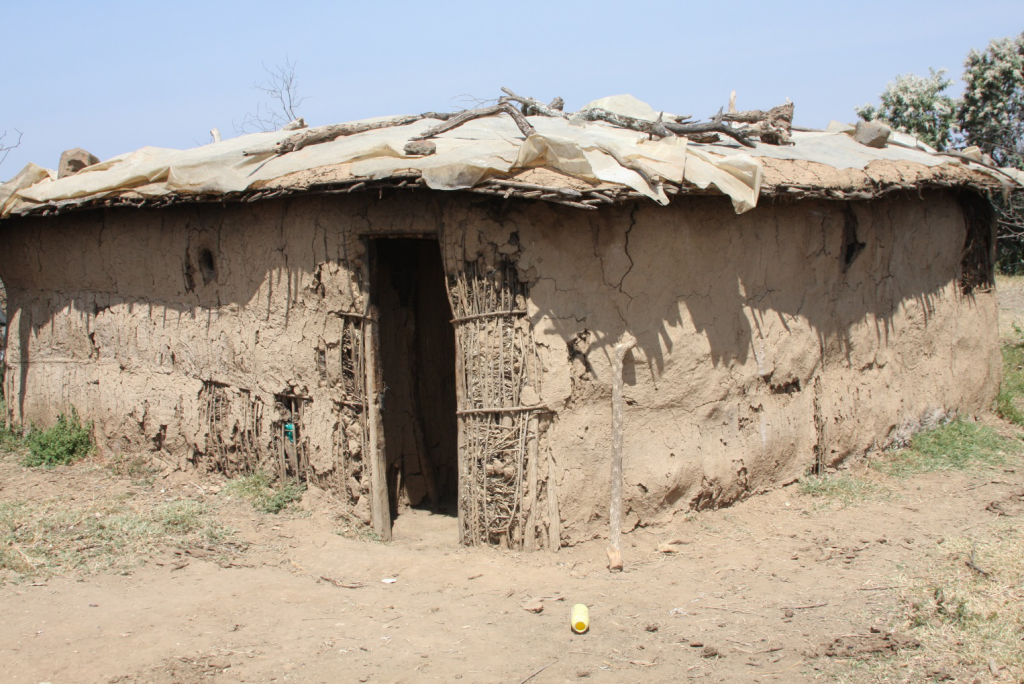 However, prevention is better than cure and Talaku is determined to educate the Maasai so that they can re-model their houses and make them less TB risky. Talaku Community TB intervention seeks to introduce windows to the Maasai Manyatta. The windows will not only improve ventilation and let in light it will also make the houses safer because when cooking is done in the house using firewood the smoke increases the risk of respiratory tract infections and stings the eyes. In neighboring Narok County the remodeling of the houses have gone even a step higher with the incorporation of corrugated iron 'slope' roofs that make it possible for the women to harvest rain water for domestic use.
So apart from tracing defaulters and re-linking them to the health facility so that they can complete their TB treatment regimen Timpiyian is changing the skyline of the Maasai plains – all in the name of preventing TB.
Latest articles
---
Check out Facebook